Home / Drone Evolution / Ezeedrone & Kinnaird Evolution Drone Reed Singular Combo Reed Set for Bagpipes
Ezeedrone & Kinnaird Evolution Drone Reed Singular Combo Reed Set for Bagpipes
---
Item condition:

New

Time left:

17d
Shipping:

FREE

Item location:

Seattle,WA,USA

Ships to:

Worldwide
Item specifics
Brand:

Ezeedrone/PipeDreams + Kinnaird Evolution

Model:

Ezeedrone & Kinnaird Evolution Combo Set

MPN:

Does Not Apply

Instrument:

Bagpipes

UPC:

Does not apply
---
Exclusive Combo Drone Reed Set — Includes the world's most popular bass drone reed, Kinnaird Evolution Drone Reed, with the world's most popular tenor drone reeds, Ezeedrone Drone Reeds, together in a single set.
Brand new in box. Never opened. 
The ultimate drone reed combination.  The rich, deep resonance of the carbon-fiber Kinnaird Evolution Bass reed combines seamlessly with the sweet, smooth, ring of the Ezeedrone Tenor reeds.  Many of the world's top pipers use this unique combination of a large tongued bass reed and small tongued tenor reeds for maximum harmonic projection and ultimate steadiness.
Now purchase this ultimate drone reed package set in for the first time.
Contains ONE Kinnaird Evolution Bass Drone Reed
This reed is considered by many top pipers as the best bass drone reed ever designed. 
Here's more product info from the Kinnaird website:
The Kinnaird Carbon Fibre Drone reed was redesigned in 2013 to improve the brightness and brilliance of the tenor reeds.  The Kinnaird Evolution Drone Reeds are bright but not buzzy.  The very popular Kinnaird Bass reed is largely the same as the previous design with slightly more power.  Similar to the Kinnaird Carbon Fibre Reed, a metal set screw and allen key allows for easy adjustment of tuning height. The reed body and seats are glass fibre and stronger than other reeds. Pitch adjustment is with the tuning screw in the nose cone.  The o-ring bridle is used to control air flow.  These reeds are extremely air efficient.  They are easy to set-up and offer excellent moisture resistance.  The reeds have a curved carbon fibre molded tongue.
Contains TWO Ezeedrone Drone Tenor Reeds
The world's best-selling bagpipe drone reed with wonderful tone with ultimate steadiness in all models of bagpipes new and vintage. REGULAR SET of one bass and two tenor reeds. (Please see my other listing for other sets.)
Here's more product info from the Ezeedrone website:
Ezeedrone Bagpipe Drone Reeds were introduced over fifteen years ago and have quite simply taken the piping world by storm. In terms of competition successes, there is hardly a prize in the solo piping or pipe band competition scene which has not been won by pipers playing Ezeedrone reeds – in most cases the major prizes have been won multiple times with these reeds!
Manufactured from a material with very similar tonal qualities to natural cane, Ezeedrone bagpipe drone reeds produce a sound which is practically indiscernible from that of the best traditional cane reeds. Even when striking in, Ezeedrone tenor reeds provide a pleasing double-tone which translates to a full sounding and very steady drone tone when the bagpipe is played. Ezeedrone bass reeds are equally steady and produce a rich, deep, quality sound, which is one of the main characteristics of all best sounding bagpipes. Ezeedrone reeds are manufactured to a very high level of precision and are subjected to rigorous quality checks prior to distribution. They are pre-adjusted and will settle immediately in most bagpipes, requiring little maintenance and producing excellent harmonics when accompanied by a good chanter with a well balanced reed. 
---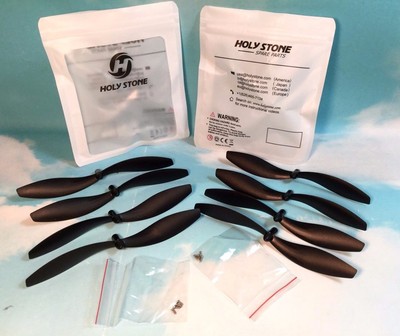 Price: $8.95