Upgraded Eachine Falcon 250 FPV Drone Quadcopter w/ FlySky i6 and EV 800 Goggles
---
Item condition:

Used

Ended:

Nov 14, 18:14 PST
Shipping:

$15.0

Item location:

West Point,NY,USA

Ships to:

Worldwide
Item specifics
Colour:

Black

Brand:

FlySky

Bundle Listing:

Yes

UPC:

Does not apply

Compatible Fuel Type:

Electric

Size Class:

250

MPN:

Does Not Apply

Required Assembly:

Ready to Go/RTR/RTF (All included)

Model Grade:

Hobby Grade

Fuel Type:

Electric
---
I upgraded to a new FPV Drone and looking to unload my customized Eachine Falcon 250. Comes with everything in the pics plus an upgraded FS-IA6b receiver. (currently set to PWM but can be changed to PPM).  
All the specifics are below:
Eachine Falcon 250 FPV Quadcopter RTF Kit w/ FlySky i6 2.4G Transmitter 5.8G HD Camera EV800 Goggles

Features:

Item
Specification
Features
Falcon 250 
Frame Kit
Dimension: 230 x 245 x 90mm
Package Size: 440 x 300 x 100mm
Weigh: 408g (without battery propeller)
Take off Weigh: 535g
Package Weigh: 1.85kg
Compatible with max 6 inch propeller
Compatible with 2206,2208 motor
Can be used with 4S/3S battery
With Seft-protection function
With direction indicator LED
Inclined motor base design, fast speed
Removable protection motor base
ESC
Model: Fairy-20A
Continuous Current: 20A
Instantaneous Current(10S): 30A
BEC: No
Li-Po Battery: 2-4S
Weight: 7G
Size(without plug): 28 x 15 x 6mm
Motor Shaft Lock Protection
(don't use the other programe, or the funtion will be 
damaged)
Support OneShot 125
Adopt powerful high performance MCU
Smaller size and lighter
Special for multirotor, more sensitive during flying
Strong adaptive ability
Support the refresh rate of throttle siginal up to 500Hz,
compatible with multi flight controller
(notice:>=500Hz is nonstandard throttle siginal)
Prevent locked rotor protection
Motor
KV:2300
MAX Thrust:440G                                                       Length: 32.2MM
NO.OF Cell:2-4S                                                        Diameter: 27.9MM
Framework: 12N14P                                                Shaft:3MM
Propeller:5-6 inch                                                      Weight: 25G
Flight 
Controller
CC3D Standard version, compatible with multi 2.4G receiver, pins are on the bottom.
Battery
3S 11.1V 1500mAh 35C Battery ,XT60 plug
700TVL Camera
Power supply: 3.6-5.5V (powered off TX)
Power consumption: 60mA @5V
Imager: 1/3" CMOS, more than 700TVL
Angle: 127° diagonal FOV, 110° horizontal FOV
FPV tuned light handling
NTSC or PAL (selectable; jumper on = PAL).
Lens: 2.6mm IR coated
FOV: 127°diagonal 110°horizontal (ideal for fixed camera)
Operation Temperature: -20 to 70°C
Square: 32 X 32 X 23.5mm
Lens extrude (LxDia): 15mm X 14mm
Weight: 12g
FT200 VTX
Modulate: Wideband FM Modulate
Video Format: NTSC/PAL
Output Impedance: 50 Ohm
Output Power: 23-24dBm
Channel: 32 CH
Operating Voltage: 7V-24V
Supply Current: 190mA
Operating Temperature: -10~85 Video Band Width : 0~8.0 MHz
Audio Carrier Frequency: 6.5 MHz
Video Input Level: 0.8~1.2 Vp-p
Video Input Impedance: 75 Ohm
Audio Input Level: 0.5~2.0 Vp-p
Audio Input Impedance: 10K Ohm
Transmitting distance : ~300m (open area)
LED indicators for Fr/Ch
Connector: RP-SMA Female  
Antenna connection: RP-SMA Male  
Dimension: 38mm x 22.5mm x 6mm
Weight: 6g (without antenna)

Frequency and channel frequency table:
5865Mhz, 5845Mhz, 5825Mhz, 5805Mhz, 5785Mhz, 5765Mhz, 5745Mhz, 5725Mhz
5733Mhz, 5752Mhz, 5771Mhz, 5790Mhz, 5809Mhz, 5828Mhz, 5847Mhz, 5866Mhz
5705Mhz, 5685Mhz, 5665Mhz, 5645Mhz, 5885Mhz, 5905Mhz, 5925Mhz, 5945Mhz
5740Mhz, 5760Mhz, 5780Mhz, 5800Mhz, 5820Mhz, 5840Mhz, 5860Mhz, 5880Mhz 
Fly iA6b
Transmitter
Channels: 6
Model Type: Fixed-Wing/Glider/Helicopter
RF Range: 2.4055-2.475GHz
RF Channel: 140
RF Receiver Sensitivity: -105dBm
Bandwidth: 500KHz
2.4GHz System: AFHDS 2A
Modulation Type: GFSK
Power: 4.0-6.5V DC
Antenna Length: 26mm (Dual Antenna)
Weight: 14.9g
Size: 47*26.2*15mm
i-BUS Port: Yes
Data Acquisition Port: Yes
Color: Black
Certificate: CE0678, FCC
Works in the frequency range of 2.405 to 
2.475GHz.

Uses a high gain and high quality multi directional
antenna

Each transmitter has a unique ID

Low power electronic components and sensitive 
receiver chip.

AFHDS2A system has the automatic identification
function

AFHDS2A has built-in multiple channel coding and
error-correction
FlySky iA6 
Receiver
Channels: 6 Channels
Model Type: Fixed-wing/Glider/Airplane
RF Range: 2.40-2.48GHz
Bandwidth: 500KHz
Band: 142
RF power:less than 20dBm
RF.receiver sensitivity:-105dBm
2.4ghz System: AFHDS 2A
Code Type: GFSK
ANT length: 26mm
Weight:6.4g
Power:4.0-6.5V
Size: 40.4x21.1x7.35mm
Color: Black
Certificate: CE,FCC
i-BUS port: NO
Data Acquisition port:NO
Eachine EV800 5.8G 40CH FPV Goggles 

Feature:
- Separable design, 5 inch screen can be used as small monitor on radio controller or with tripod;
- HD high brightness 5inch LCD specially tuned for FPV racing;
- Built-in super sensitiveness 5.8GHz 40ch receiver, especially with RaceBand;  
- Come with advanced auto-searching function ad show you the working frequency on screen;
- Built-in 3.7V/2000mAh battery, each full charge revive around 3.5hours working time;
- Wide range re-charge voltage 5-12V, power banks or 2S/3S batteries can be used as back-up power sour, to prolong the working time;
- Ergonomic design fit your faces;
- Super-wide visible angle up to 82 degree;
- 92% transparent lens adopted, no distort, no blur on the adage of screen;
- Light weight 375g with 3.5hr 2000mAh battery, RTF for any scale racing game.
- 5 inch 800*480px HD high brightness LCD

Specifications:
- Screen size: 5.0 inch
- Screen resolution: 800*480 (No blur after enlarge by the lens)
- Screen brightness: 600cd/m2 with special high brightness backlight LED for outdoor FPV
- View Angle: 140/120 degree(Horizontal/Vertical)

Lens
- 3x boost of the video to acquire intense feel-in-there video;
- 92% transparent rate no distort of light;
- Battery and recharge
- Built-in 3.7V/2000mAh battery;
- Each battery circle offer around 3.5hr working time;
- 5-12V wide recharging voltage range, typical recharging voltage is 5V
- Accepts 5V power banks or 2S(7.4V)/3S(11.1V) battery as back-up power to have long working time

Receiver
Frequency Table
Frequency Band A     5865     5845     5825     5805     5785     5765     5745     5725
Frequency Band B     5733     5752     5771     5790     5809     5828     5847     5866
Frequency Band E     5705     5685     5665     5645     5885     5905     5925     5945
Frequency Band F     5740     5760     5780     5800     5820     5840     5860     5880
Frequency Band R     5658     5695     5732     5769     5806     5843     5880     5917

- Dimension: 180x145x82mm
- Weight: 375g with 3.5hr 2000mAh battery
- Belt: three-ways adjustable belt


Tenergy TB6B Balance Charger
for NiMH/NiCD/LiPO/LiFe Battery PacksItem #01321         
The Best ALL-IN-ONE Universal Charger in the Market
Supports MULTIPLE types of battery packs with one single charger! 
Compatible with NiMH, NiCD, LiPO, LiIon, LiFe, & SLA Batteries     
Easy to Read LCD              
Built-in Balancer       
What's included in this listing?
1 x Tenergy TB6B Charger
1 x Octopus Charging Harness       
 Product Description                                         
The Best ALL-IN-One Multifunctional Balance Charger in the Market
Tenergy Multi Charging Harness Also Included
Supports the following connector types:
Tamiya
Mini Tamiya (for Airsoft packs)
JST
Hitec
EC3
Deans
Bare Leads (use this to add your own connector)
Supports MULTIPLE types  of battery packs with one single charger! The follow packs are supported:
What does it mean for an RC Car/Helicopter or Airsoft Hobbyist?
Charge your NiMH/NiCD Receiver Packs: 3.6v, 4.8v, 6v, or 9.6v
Charge your LiFE Packs: 3.2v - 19.2v
Charge your normal NiMH/NICD Packs: 7.2v, 8.4v, 9.6v, 10.8v, 12v
Charge your High Performance LIPO Packs: 7.4v, 11.1v, 14.8v, 18.5v
Charge your Airsoft NiMH/NICD Packs: 8.4v, 9.6v, 12v
Charge your Airsoft LIPO/LiFe Packs

*Note: Pack voltages above are  samples of the more popular hobby packs. See bottom chart for full Chemistry  and Voltage support.
Future proof yourself for any new battery pack or upgrades, instead  of having constantly buy 1 charger for each type of pack.
What does it mean for a custom pack builder?
Endless charging capabilities - you have an All-in-One charger for any  kind of pack idea you have!
Charger Specifications:
Handle NiMH, NICD, Li-Po,Li-ion, Li-Fe, SLA Batteries.
Easy to Read LCD
Built-in Balancer
DC 11V~15V, which can be directly connect to Automobile Battery. The  working electric current is less than 5A when it is charged in full load.  The current of the fuse is 10A which could prevent short circuit.
Specification
Operating voltage
DC 11~18 volts
AC 100~240V, 50/60Hz (AC Adapter)

Charge/discharge power
max. 50/5 Watts
NiCd/MH
1~15 cells
LiIo/LiPo/LiFe
1~6 series
Pb
2~20V
Charge current
0.1 to 5.0A
Discharg current
0.1 to 1.0A
No. of cycle
1 to 5 times
Battery data memory
up to 5 data
Weight
246g
Dimension
130x85x33 mm<
User's setting-up parameters
Battery voltage type
LiIo:3.6V, LiPo:3.7V, LiFe:3.2V
NiCd Delta-peak voltage sensitivity
1 to 20mV
NiMH Delta-peak voltage sensitivity
1 to 20mV
Battery temperature cut-off
20 to 80C or OFF
Waiting time between charge/discharge
1 to 60 min.
Integral timer limit for safety
10 to 720 min or OFF
Maximum charging capacity limit for safety
10 to 9990mAh or OFF
Key beep and buzzer sound
ON/OFF
Input DC power low alert
10 to 11V
Optimized operating software
When charging or discharging, TB6B has an 'AUTO' function that sets the  feeding current or the cell count of the battery automatically. Especially  for Li-ion/Li-Polymer batteries, it can prevent the over-charging can lead  to an explosion by users fault. Every program in the unit is controlled with  mutual links and communication for every possible error so it introduces a  maximum safety. These can be set at users option.
Individual voltage balancer for Li-ion/Li-Polymer batteries inside
TB6B has an individual-cell-voltage balancer inside. So it does not need  any balancer separately when charging Li-ion/Li-Polymer batteries (LiIo/LiPo/LiFe)  for cell voltage balancing.
Balance individual cells on discharge
TB6B also can monitor and balance individual cells of the battery pack  during the discharge process. If the voltage of any one cell varies  abnormally, the process will be stopped with the error message.
Accept various types of battery
TB6B can accept three types of batteries - LiIo, LiPo and LiFe. They have  different characteristics by their chemistry. You can select any one of them  that you are going to process before the job.
Battery 'Fast' and 'Storage' mode
You can charge Li-ion/Li-Polymer battery for special purposes. 'Fast'  charge reduces the charging time of battery and 'Storage mode controls the  final voltage of the battery to be suit for long time storage.
Data store/load
For users convenience it can store maximum 5 data of different batteries.  You can establish the data contains program setting of the battery to charge  or discharge continually. These data can be called out at any time you need  and the process can be executed without program setting.
Cyclic charging/discharging
Perform 1 to 5 cycles of charge>discharge or discharge>charge continually  for battery refreshing and balancing.
Robust outer aluminum case
High-quality aluminum case is durable and very efficient to cool out the  internal heat
Constant Current Switch Power Supply
Input: 100-240V AC, 50/60Hz 2A

Output: 12V, 5A
---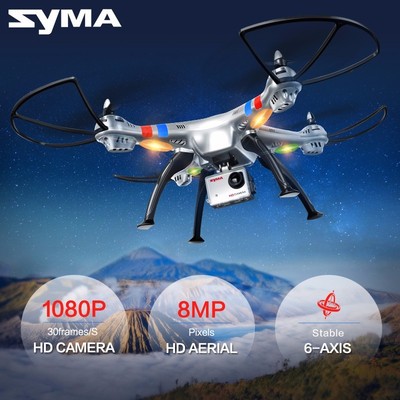 Price: $199.95