Learn more about Quadcopter Drone Frame
---
Featured Products
Product Description
H220 airframe:
Material: Full Carbon Fiber
Diagonal length: 220mm
Net weight: 120g
Package weight:150g
Package Size: 230*10*4.5cm
Thickness: upper plate: 1.5mm
Bottom plate:2.0mm Arm plate:4mm
XT60 PDB:
General:
- Input voltage range (3S-4S LiPo operation): 9 - 18V DC
- Regulated 5V and 12V outputs
- LED power indicators ( 5V andamp; 12V outputs )
- 6 ESC outputs andamp; 1 pair VCC/GND pads
ESC outputs:
-Continuous current: 25A*4 or 15A*6
- Peak current (10 seconds/minute): 30A*4 or 20A*6
BEC 5V output:
- Designed for RC Receivers, Flight controllers, OSD, and Servos.
- DC/DC synchronous buck regulator.
- Voltage: 5.0 +/- 0.1VDC
- Continuous current: 2 Amps (Max.2.5A 10s/minute)
- Output Ripple: 40mV (VIn=16V, VOut=5V2A load)
- Short-circuit tolerant (5 seconds/minute)
BEC 12V output:
- Designed for Video TX or FPV camera with linear regulator.
- The battery should be 4S LiPo (1318V DC)
- Voltage: 12.0 +/- 0.3VDC
- Continuous current: 500mA (Max.0.8A 5s/minute)
- Short-circuit tolerant (2 seconds/minute)
BEC 12V 3S LiPo
- Output voltage= 3S LiPo voltage -1V
Physical:
- Dimensions: 36 x 50 x 4 mm (without XT60)
- Mounting: 30.5 x 30.5mm, Φ3mm
- Weight: 7.5g(without XT60), 11g(with XT60)
Tips:other accessories(like Motor,ESC,Props) do not including.
Package Including:
1 * 220-RX H210 FPV Racing Drone Frame Carbon Fiber Quadcopter Frame
1 * PDb- XT60
1 * XT60 Matek PDB 12V 5V BEC 36*36mm
Product Description
LC Prime® Carbon Fiber DIY Quadcopter Quad Race Copter Frame Kit 250 FPV Race Drone Sport

Recommended Configuration for this Frame (Not included):
1. Motor: 2208/1800 kv.
2. Propeller: GemFan 5x3.
3. Battery: 3S 11.1v1500mah.
4. Flight Controller: FPV Manuals CC3D, RMRC CC3D, Naze32, Flip Pro MWC.
5. Receiver: FrSky T6 receiver.
6. CCD Camera: SONY Super HAD CCD 600 TVL Board Camera/2.8 mm lens Settings to use on camera.
7. HD Camera: Mobius Action Camera.
8. Video Transmitter: Immersion RC 600 mw Video Transmitter.
9. Antenna: Immersion RC Spiro Net V2 (SMA).

Specifications:
Material: carbon fiber
Weight: 141 g
Shipping weight: 161 g

Package Included:
1 X Mini 250 FPV quad copter Frame.


About the Brand:
1. LC Prime® is a registered trademark under European Union (Trademark Registration No. 014136089) and LC Prime (EU) is the only authorized seller of LC Prime® branded products.
2. LC Prime® devotes to offer various EXCIING items around the world to delight you!
TURN ON YOUR LIFE is our ultimate goal which means bringing more convenience, color and novelty to your daily life.
3. Product perfection is the ultimate goal of LC Prime®, your opinion is our improvement, feel free to drop down message for any problems.
Product Description
Package Include: 1 x LHI X210 Carbon Fiber FPV Race Quadcopter Frame (4MM) 4 x LHI DX2205 2300KV Brushless Motor (2CW + 2CCW) 4 x Littlebee 20A Mini ESC 1 x Pro Racing F3 Flight Controller Board Cleaflight 6DOF Standard 4 x Circular LED board 4 x LHI 5045 propeller 4x Motor Guard Protector Caps 1x Power Distribution Board PDB-XT60 Note: If you have any questions you are welcome to ask us and after-sales.
Deals and Coupons
Sellers
Description
Coupon
Buy Now
Tomtop
Get $7 Discount For Original Xk X130-T 5.8G Fpv 3D/6G Mode Racing Drone With Hd Camera 2.4G 4Ch Carbon Fiber Frame Rtf Mini Rc Quadcopte, Free Shipping

Offer ends 07/31/17

Get It »
Tomtop
Get $5 Discount for Cheerson Cx-70 Transformable Bat Drone Watch Rc Quadcopter 0.3Mp Camera / Wifi Fpv / G-Sensor

Offer ends 07/31/17

Get It »
Tomtop
Get $10 discount for Original Xiaomi 15.2V 5100mAh Battery for Mi Drone 4K Wifi FPV Quadcopter

Offer ends 12/31/17

Get It »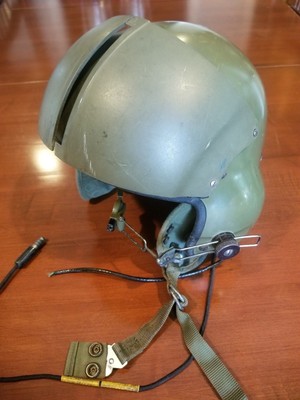 Price: $475.99